sustainability
If not today, then when?
We believe that transparency is a key in building the trust and leading by example. At yogigo, environmental awareness and sustainability are placed on the top of every aspect of decision making. We look at the time as a ticking bom: we are only years away from loosing everything that we took for granted - forests, oceans, mountains, animals. It is time to act and inspire others to follow, because it is not only the right thing to do, but because we are running out of time.
In an effort to prevent greenwashing, yogigo commits to remaining transparent about the materials being used in products, sharing the knowledge on social media platform and remaining available for questions.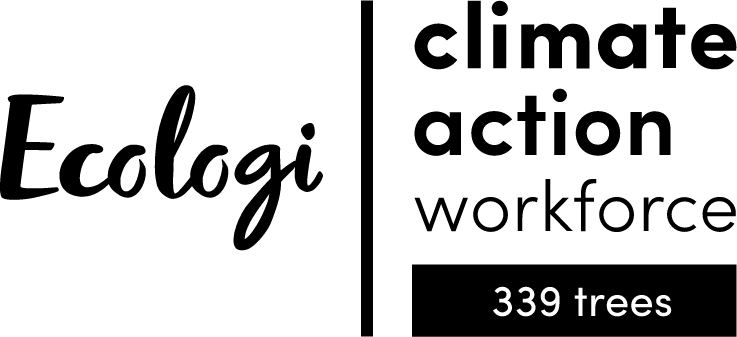 Deforestation and forest degradation continue at alarming rates. We lose millions of acres of land every year. If this doesn't sound scary enough, let's put it into another perspective. Each second we lose a forest the size of a football field. And cutting the forests does not stop by simply removing the trees. Variety of plants, animals and microorganism stay without home, which cause their extinction as well.
Together with ecologi we bring back the color green on our Planet. We plant trees to celebrate your purchase. Your yogigo mat has a beautiful mission to protect the Environment and by owning one you are part of this beautiful initiative too.
 Responsible packaging
How many times you received something from the shop/ brand where products were packed in a plastic? Though it is easy to justify this decision with the message that ''recycled plastic has been used'', the most important question to ask here is: "what is the lifetime of the plastic packaging"? The answer is - "it depends."
Plastic packaging, whether from recycled plastic or not, is the most cheapest option available, hence very attractive. If the customer recycles the plastic waste correctly, then the life cycle of the plastic packaging will continue in a sustainable way. However, it is difficult to control "throwing away packaging"-part, therefore we believe that one of the ways to fight plastic pollution is simply by resisting to use plastic and look for more environmentally friendly solution.
All yogigo products will arrive to you in a simple, recycled paper box. Yoga mats are packed in biodegradable bag and towels are nicely folded in a silk paper.  Nothing too fancy, but definitely friendly to the environment.
Environmentally friendly shipping 
yogigo is working with two shipping companies that offset the carbon footprint of shipped parcels to zero: DHL Express and DPD.
How does it work? A shipping company precisely measures the carbon footprint per parcel and corresponding contribution to a climate protection project through the purchase of carbon credits is made. The result - 100% carbon neutral yogigo parcel delivery from The Netherlands to you!
We come to you eco!